Day Trips from La Paz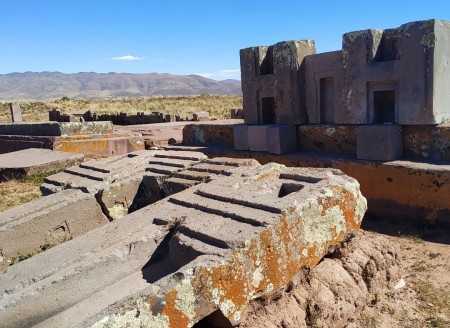 From US$ 45 per person
On Day Trips from La Paz you will enjoy unique experiences from high altitude hikes through glacial mountains to death defying bike rides through steamy tropical valleys and amazing funny photo perspectives in Uyuni salt flats.
Learn more about the very best La Paz Bolivia day tours and short cultural excursions this bustling metropolis has to offer in this post.
La Paz has become increasingly popular over recent years, not just for its stunning topography and fascinating indigenous culture, but also for the numerous awesome adventure or cultural multi day tours just a stone's throw away.
At Andean Ways, a local tour agency based in El Alto, La Paz, Bolivia, we are a select group of Adventurous Team operating the best day Trips from La Paz, Bolivia to Lake Titicaca, Copacabana, Tiwanaku, Puno, Death Road, Sajama, Valley of the Souls, Palca Canyon, Uyuni, Chacaltaya, Huayna Potosi, Sajama, etc
Our team mate drivers and tour guides and bikes are available for any kind of service.
Before you go, meet the Adventurous Team:
Abel, our friendly and reliable team mate driver. He is available for any transfers.
Omar, our knowledgeable English speaking tour guide. Surely your Tiwanaku, Sun Island Day tour from La Paz will be very entertained and full of information.
Celia, she loves adventures more than anyone here. Your dreamed defying Death Road Mountain biking descending will be once in a life experience.
Abraham, our team mate tour guide who is popular among our clients because of his passion about archaeological sites.
Anwar, our team mate tour guide. If you want someone fluent in English, then look no further. Let him be your guide and learn a lot of history and tradition.
Ema, she lives in Uyuni and your trip to the salt flats can become one unforgettable due her punctually and deep passion about her job.
Pablo, he was born in the birthplace of the Inca, Sun Island. He is really happy to show everyone his community's traditions and believing.
Juan Carlos, when you need a transfer from Puno to La Paz then he'll happily drive you from La Paz.
This is a list of the very best things to do in La Paz in one day.
Now, read in detail the list we prepared for you: