La Paz to Puno via Tiwanaku Day Tour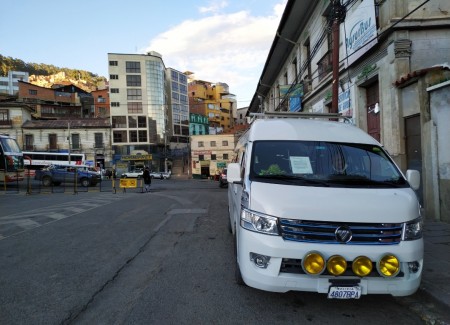 US$ 295 for 1 person
US$ 185 per person (2 up to 4)
This is a private Tour Transfer from La Paz, Bolivia to Puno, Peru via Desaguadero border with a guided and lunch stop at Tiwanaku and Puma Punku archaeological site.
La Paz to Puno is much more enjoyable visiting "the cradle of the American Man" according to Arthur Posnansky.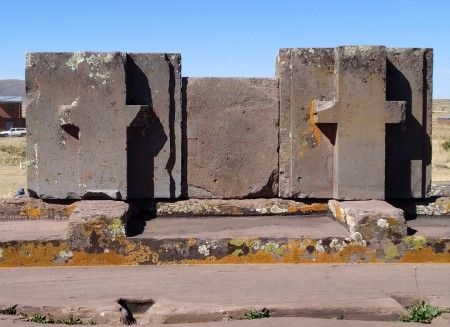 Tiwanaku site is a must if you're traveling to Bolivia, take advantage of your private transfer from La Paz to Puno by including a guided trip to Tiwanaku and Puma Punku.
At the site you'll spend at least 3 hours (lunch and visit time).
Then after this tour ends, you're going to Desaguadero border and another driver (from Peru) is taking you to Puno (2h 15min drive approx.)
Now that you've seen an overview of what La Paz to Puno via Tiwanaku Day Tour is, let's dive deeper into how it works.
La Paz Private Transport from Puno Tour Features
DURATION: 11 hours approximately.
HOTEL PICK-UP TIME: 8:00 am in Bolivia
ARRIVAL TIME IN PUNO: 5:45 pm Peruvian time.
TYPE OF TOUR: Small group or private service.
Schedule of Departure and Arrival Times
8:00 am pick-up time from your hotel in La Paz and leave for Tiwanaku.
9:45 am we're arriving to the archaeological site of Tiwanaku. Your guide delivers clue information about this pre-Incan civilization. You're visiting Sun gate, Kalasasaya Temple, Underground Temple, Akhapana Piramid, Museums and Puma Punku.
Visit the Island of the Sun on your private transfer from La Paz, Bolivia to Puno, Peru.
12:15 pm Lunch at Taypi Uta Restaurant or another simila.
2:45 pm arrival to Desaguadero and meet your Peruvian driver at the migration office.
Border crossing process can last from 15 min to 45 min (Tuesday and Friday local market day).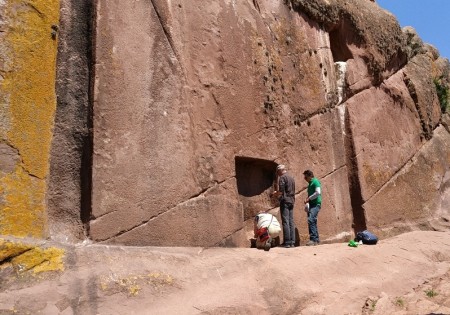 Our Peruvian driver will stop at Pomata view point from where you would shot a picture of the Lake and the second place stop will be at Aramu Muru Doorway 1h 15min away from Desaguadero on the road to Puno.
5:00 pm (Peruvian time) arrival to your hotel in Puno and drop off.
What we provide (what is included)
Bolivian tour guide for Tiwanaku.
Private vehicle from La Paz to Tiwanaku and to Desaguadero.
Entrance tickets to Tiwanaku site.
Lunch at Tiwanaku.
On arrival to the border
Another Peruvian confortable van from Desaguadero to Puno.
Stop at Pomata view point and Aramu Muru.
What you should bring
Sunblock.
Extra cash.
Warm Jacket.
Hat.
Alcoholic and cold drinks are not included at the restaurant.
Request Further Information. Get more. Do more.
If you have questions and doubts about Puno to La Paz via Tiwanaku guided Tour Transfer, take your time in telling us your inquiries and we'll show you a lot more options.
Just email us at:
andeannwayss@gmail.com
Or WhatsApp us to:
+51 965154772 (Fredy, the guy responsible of answering your emails and inquiries at headquarter)
How to book
You can get it fully booked by paying an Initial Amount via PayPal and the Total Balance must be paid in USD or PEN cash at the end of tour, then this is how you'll get your Tour Confirmation from us.
After we receive your "Booking Request", we'll back to you as soon as possible with the PayPal link and the exact first amount to be paid.
Additional information and requirements will be detailed on the email (or via WhatsApp).
After we receive your email we'll back to you as soon as possible with the PayPal link.
The exact amount and additional requirements will be sent to you later.
Now please, start by filling the Booking Form below.