Puno to Chivay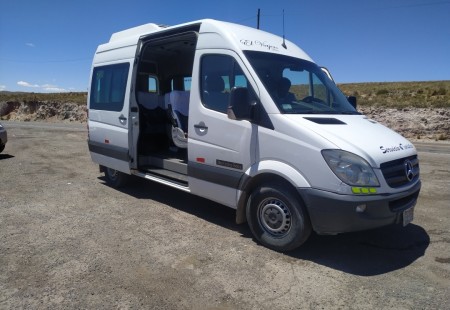 US$ 45 per person
Travel from Puno to Chivay, Colca Canyon Peru by a private vehicle and gain sightseeing views with strategic stop along the way for pictures.
Shared guided bus transfer from Puno to Chivay departing early in the morning at 6:15 am (daily).
You would also drive on a shared bus transport from Arequipa to Lake Titicaca on a private tou.
The Pro of Booking a Shared Transfer
All type of shared vehicles we provide are safe, clean, comfortable and spacious with enough room for your luggage.
Save some cash by booking from Puno to Chivay shared tourist transportation.
Request Further Information. Get more. Do more.
If you have questions and doubts about Puno to Chivay, take your time in telling us your inquiries and we'll show you a lot more options to do. Get a quote for large group private transport:
Just email us at:
andeannwayss@gmail.com
Or WhatsApp us to:
+51 965154772 (Fredy, the guy responsible of answering your emails and inquiries at headquarter)
How to book
You can get it fully booked by paying an Initial Amount via PayPal and the Total Balance must be paid in USD or PEN cash at the end of tour, then this is how you'll get your Tour Confirmation from us.
After we receive your "Booking Request", we'll back to you as soon as possible with the PayPal link and the exact first amount to be paid.
Additional information and requirements will be detailed on the email (or via WhatsApp).
After we receive your email we'll back to you as soon as possible with the PayPal link.
The exact amount and additional requirements will be sent to you later.
Now please, start by filling the Booking Form below.