Sillustani Guided Tomb Tour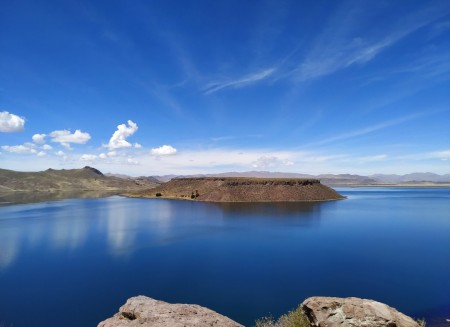 US$ 18 per person
Sillustani Guided Tomb Tour is operated and run only in small group. English speaking guide and comfortable mobility are guaranteed.

Let's explore the archaeological site of Sillustani from Puno city.
Departure and Arrival Times
2:00 pm Pick up from hotels.
2:30 pm Driving to Sillustani site.
3:15 pm Guided tour of the place.
4:15 pm On the way back to Puno visit local families.
5:30 pm Upon arrival drop off by your hotels
Sillustani Tour Itinerary
Sillustani Funeral Towers Tours begins with pick up from your hotel in Puno at 2 pm, we then go by bus/van through high plateau landscapes.
In the ancient time before the Inca Empire arrival, the Aymara Kingdome Colla flourished in this lands that had especial beliefs in the afterlife.
Discover Sillustani tombs en route from Juliaca to Puno by a private transportation and a personal English speaking guide.
On the top of the peninsula there are several towers commonly named "Chullpas" which were used as tombs surrounded by the Lagoon Umayu.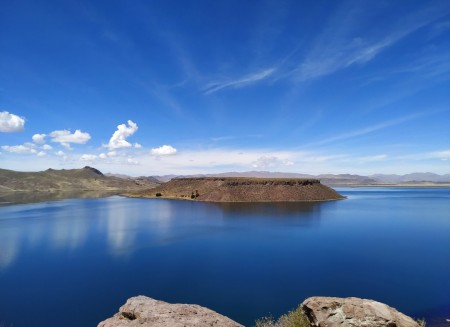 Inside were buried the Mallku, the king of Colla culture, one of the Aymara Kingdoms that ruled after Tiwanaku civilization.
On the way back to Puno we´ll visit a local farmhouse. Get back in Puno at 5:40 pm.
What's included (what we provide)
Pick up from hotels in downtown Puno
Bus transport
Bilingual English-Spanish speaking tour guide
Entrance Fees
Drop off by hotels.
Request Further Information. Get more. Do more.
If you have questions and doubts about Sillusatni Guided Tomb Tour, take your time in telling us your inquiries and we'll show you a lot more options to do.
Just email us at:

andeannwayss@gmail.com
Or WhatsApp us to:
+51 965154772 (Fredy, the guy responsible of answering your emails and inquiries at headquarter)
How to book
You can get it fully booked by paying an Initial Amount via PayPal and the Total Balance must be paid in USD or PEN cash at the end of tour, then this is how you'll get your Tour Confirmation from us.
After we receive your "Booking Request", we'll back to you as soon as possible with the PayPal link and the exact first amount to be paid.
Additional information and requirements will be detailed on the email (or via WhatsApp).
After we receive your email we'll back to you as soon as possible with the PayPal link.
The exact amount and additional requirements will be sent to you later.
Now please, start by filling the Booking Form below.