La Paz to Puno Transfer (Desaguadero) + Uros Islands Tour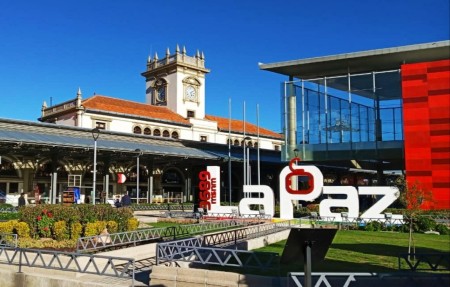 US$ 289 for a solo traveler (private)
US$ 155 per person (min 2 people)
Private car drive from La Paz to Puno, Peru through Desaguadero border, on arrival to Puno customized guided boat tour of Uros reed Islands.
Abel and Juan Carlos our Bolivian Team Mate drivers
We are going to collect you from your hotel in La Paz at the time you'd like to leave. As a private service this is a flexible and adjustable service.
However we highly recommend you to depart between 8 am and 11 am (Bolivian time). You have to know that La Paz to Puno ride usually takes 5 hours and 15 minutes.
La Paz to Puno private drive with guided tour and lunch included at the archaeological site of Tiwanaku. Get to know the very best of the Ancestors of the Incas. After visit, get transferred to Puno via Desaguadero border hand held cross.
Our Bolivian team mate driver Abel or Juan Carlos is taking you to Desaguadero borderline (2h 15min drive approx.), upon arrival another Peruvian driver will transfer you to Puno city, 2h 15min on a direct travel.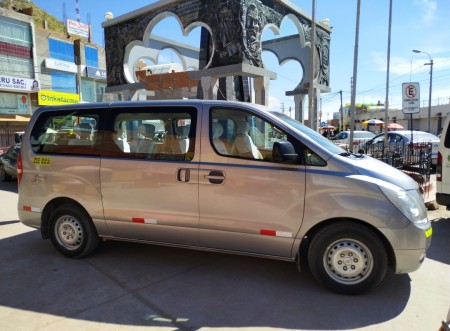 Upon arrival to Puno you can leave your luggage in your hotel or we could care of them while the tour takes place while you are visiting the floating Islands of the Uros People.
At the port, aboard our boat transportation and navigate to the most amazing place of Lake Titicaca: Uros floating village.
Onboard the boat is your private English speaking tour guide from who you get a better understanding of the reed floating Islands building process and get unique insights of Uros people.
Visit inside their reed houses; learn about their textile and handicrafts.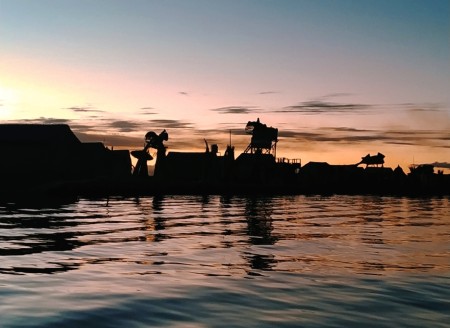 On the way back from Uros to Puno port you'll be able to enjoy the sunset and Puno night lights. Upon arrival get a quick transfer to your hotel.
What we provide (what is included)
La Paz/Desaguadero private transfer.
Desaguadero/Puno private transfer.
English speaking guide for Uros.
Private boat to Uros.
Entrance fees to Uros.
Drop off by your hotel upon arrival from Uros
What you should bring
Extra cash.
Warm Jacket.
Hat.
Request Further Information. Get more. Do more.
If you have questions and doubts about La Paz to Puno Transfer (Desaguadero) + Uros Islands Tour, take your time in telling us your inquiries and we'll show you a lot more options.
Just email us at:
andeannwayss@gmail.com
Or WhatsApp us to:
+51 965154772 (Fredy, the guy responsible of answering your emails and inquiries at headquarter)
How to book
You can get it fully booked by paying an Initial Amount via PayPal and the Total Balance must be paid in USD or PEN cash at the end of tour, then this is how you'll get your Tour Confirmation from us.
After we receive your "Booking Request", we'll back to you as soon as possible with the PayPal link and the exact first amount to be paid.
Additional information and requirements will be detailed on the email (or via WhatsApp).
After we receive your email we'll back to you as soon as possible with the PayPal link.
The exact amount and additional requirements will be sent to you later.
Now please, start by filling the Booking Form below.